About Me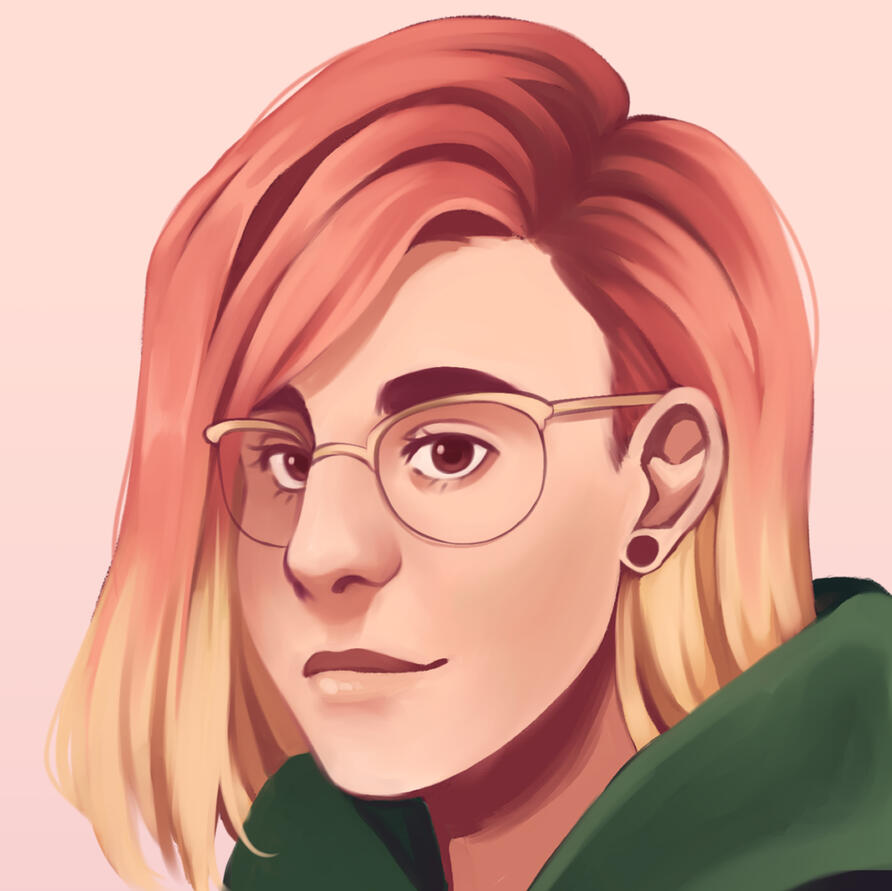 Hi, I'm Libra! I'm 25 and a freelance illustrator and computer science student from Germany. I love warm colors and drawing fanart for my favorite books. I'm currently looking for freelance work in publishing and other commercial projects.

I am represented by Claire Draper from the Bent Agency.
Here's where you can find me on the internet:
Commission Info
Commission Status:
Personal Commissions CLOSED
Commercial Work OPEN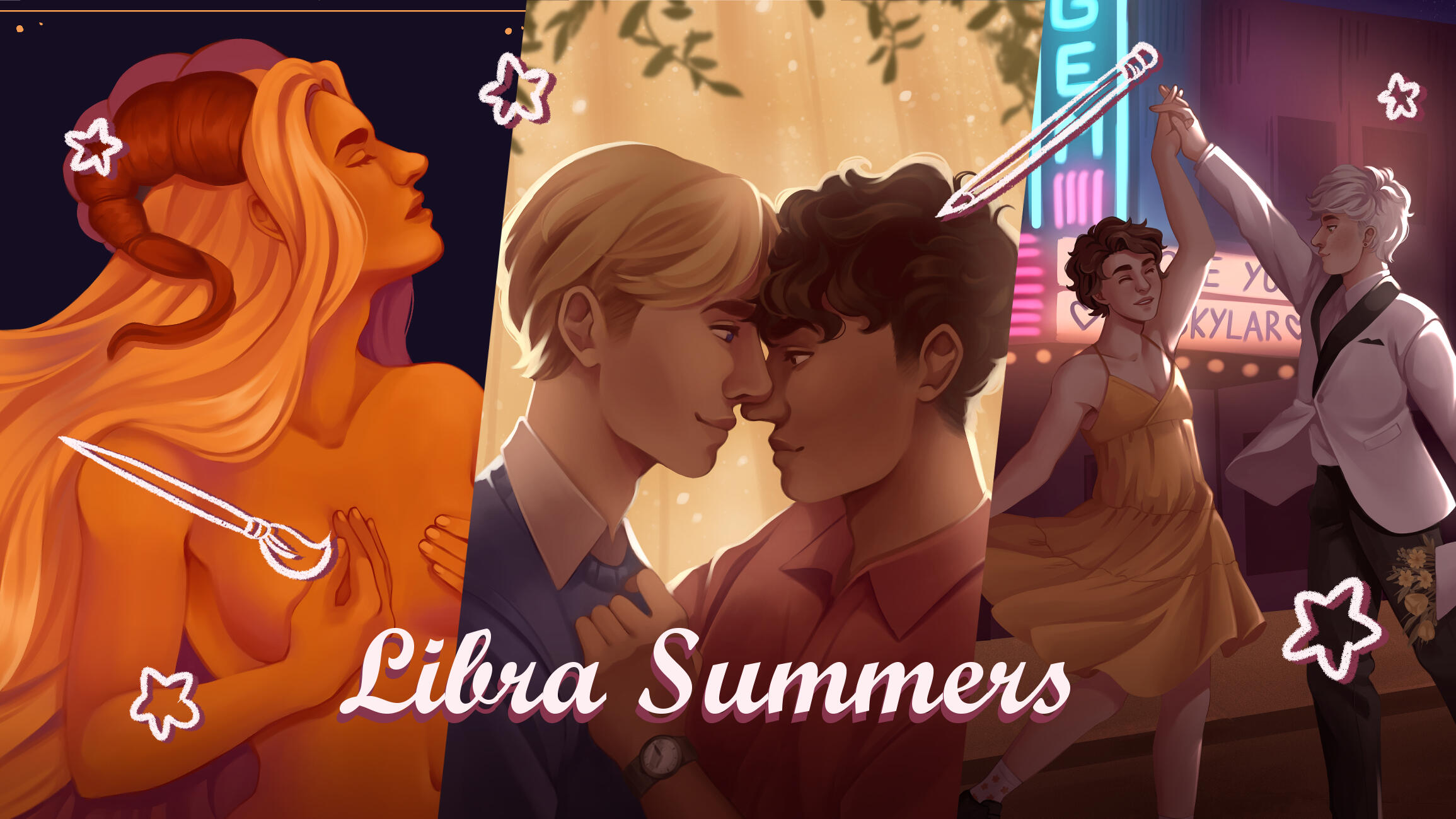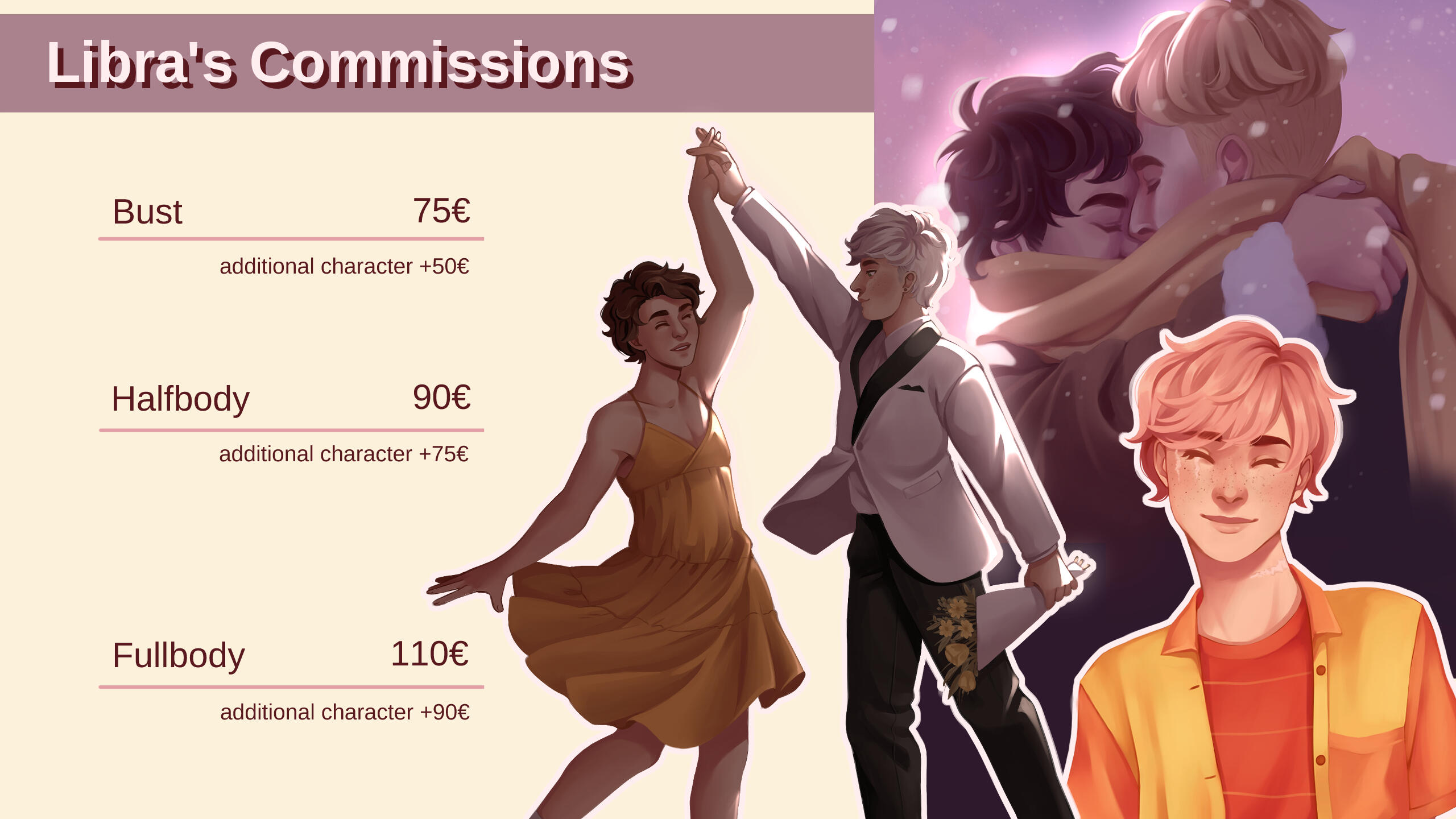 How to Commission Me
If you're interested in commissioning me, please fill out this Google Form: Link to Form

If you have any questions, don't hesitate to email me or shoot me a DM on Twitter or Instagram :)
Disclaimer
Thank you so much for your interest in my art! With my current workload, I'm unfortunately not able to accept every commission request. Therefore, I reserve the right to pick the commission requests I am most interested in. I will leave the form open for 2 weeks at a time and then contact the people whose commissions I want to work on.

Please know that just because you're not one of the commissions I'm accepting at this time, that does not mean that your idea is boring or that I don't like your characters or you as a person. Most likely it just means that other commission requests I got were more interesting to me at the time. I just want to give everyone a chance to put in a commissions request. So please don't hesitate to send you request again in the future when I open the form again :)
Terms of Services
I will draw: Original Characters, Fanart, Mild Nudity, Mild Gore

I will NOT Draw: NSFW, Anthro/Furry (animal features are OK), Mecha, heavy armor

The prices are the base price for personal commissions. I reserve the right to charge extra for more complex illustrations. Complicated backgrounds, props or animals will cost extra, depending on complexity. Simple backgrounds, like single colors or gradients, are included in the normal price.

Please allow up to 6 weeks for your commission to be finished. If you want your commission done by a certain date, make sure to tell me beforehand. I reserve the right to charge a rush fee, if you need your commission done by a certain date.

You can make up to 2 revisions to the sketch/colors for free. After that I reserve the right to charge extra for revisions, unless, of course, if I make a genuine mistake.

I reserve the right to decline commissions for any reason.

If you're unsure about anything, feel free to reach out to me and ask! You can get in contact with me on my socials (@iLiibra on twitter and instagram) or via email at [email protected]
Payment
Payment will be made via Paypal invoice in Euro and will be upfront.
Copyright
I retain the right to the artwork. I also retain the right to use the artwork in my portfolio. If you would like to stay anonymous for uploads like that, please let me know.

You have my permission to post the artwork on social media or use it as an icon/avatar, as long as proper credit to me as the artist is provided. You may also print the artwork for personal use. You are not allowed to use the artwork in any kind of commercial way, unless negotiated otherwise.
Portfolio
(Click for full images)